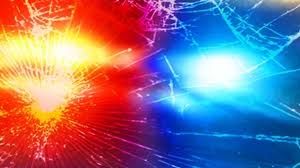 JOHNSON COUNTY,  Mo – Injuries were sustained by a Harrisonville driver early Monday morning on eastbound 50 Highway in Johnson County.
Reportedly the semi tractor trailer began sliding at 821 Road, and overturned off the roadway.
The driver Randall Coburn, 54,  reported minor injuries.  He was taken to Western Missouri Medical Center for treatment.