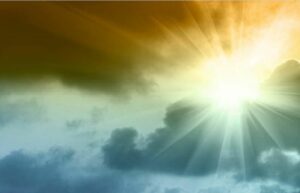 Harry Frank Hayen, age 84, a resident of Chillicothe, Missouri, peacefully passed away on Monday, November 22, 2021, at his residence.
Harry was born the son of John and Mary (Othic) Hayen on May 5, 1937, in Linn County, Missouri. He was a 1955 graduate of Chillicothe High School, where he most enjoyed participating in FFA and football. Harry went on to attend Northwest Missouri State College, where he was on the football team. Harry was united in marriage to Joyce Emma Yeomans on April 3, 1960, at Pleasant Grove United Methodist Church. He served in the United States Army from 1960-62, primarily stationed in Germany.
After a brief stint as a carpenter, Harry found his true passion in farming, which he continued until shortly before his death. He also enjoyed being a seed dealer for Bo-Jac Seeds for many years. Harry was a faithful member of Pleasant Grove UMC, serving in many leadership capacities throughout his 61 years of membership. He was also part of Livingston County Farm Bureau, serving as past president and board member for many years. A founding member of the Chillicothe Young Farmers Association, he served as the first chapter president. He was proud to be initiated into Alpha Gamma Rho Fraternity. He was an original member of the Croquet Club, where he was a fierce competitor. He participated in the Livingston County Veterans Association.
Harry will be remembered most for his love and loyalty to family and friends. He enjoyed early morning coffee visits for many years. His daily goal was to "make someone laugh every day," which he accomplished through lots of teasing. While having a great sense of humor, he was the first person to call for help or advice. Harry had so many talents. He was an excellent woodworker, building baby cradles, toy barns, doll beds, and play tables for each family; there was little he couldn't make or fix.
Harry will be deeply missed by his loving wife, Joyce Hayen of the home; three children, Debbie (Richard) Lombardo of Kansas City, Missouri, Lisa (Gary) Welker of Prairie Village, Kansas, and Bill (Shelley) Hayen of Chillicothe, Missouri; and nine grandchildren: Andrew and Alex Lombardo, Emma Vaughters, Max, Mia, and Jack Welker, Benjamin, Bradley, and Abbey Hayen, and several nieces and nephews. He was preceded in death by his parents; one brother, John W. Hayen; and one sister, Mary Ann Littrell.
Funeral services will be held at Lindley Funeral Home, Chillicothe, Missouri, on Saturday, November 27, 2021, at 1:30 p.m. A scheduled visitation will be held at Lindley Funeral Home on Friday, November 26, 2021, from 6:00 p.m. until 8:00 pm.; friends may call prior, beginning at noon Friday. Burial will be held at Edgewood Cemetery, Chillicothe, Missouri. Memorial contributions may be made to Pleasant Grove UMC, Alpha Gamma Rho Fraternity – Theta Chapter, or Chillicothe FFA Chapter. They may be left at or mailed to Lindley Funeral Home, P.O. Box 47, Chillicothe, Missouri 64601. Online condolences may be made at www.lindleyfuneralhomes.com.