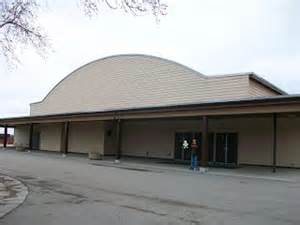 Click play below to listen to KMZU's Ashley Johnson speak with 4th Congressional District Congresswoman Vicky Hartzler:
The Fort Leonard Wood Nutter Field House was nothing but a shoulder to shoulder crowd during the Monday evening meeting on potential cuts.
The overall plan is to reduce troop levels in our nation due to the budget control act of 2011 which cuts defense spending by tremendous amounts. Hartzlers' reaction was clear to all Missourians in attendance, "If they were to go through it, it would be absolutely devastating for the area as well as the national security. If this is able to be carried out, we will have the lowest number of people serving in the Army as before WWII and it is such a foolish endeavor for our nation to continue down this path with everything that we are facing."
Prior to the meeting of political leaders and Missourians from all over the state, Senator Clair McCaskill released a statement: "Fort Leonard Wood has the lowest direct training cost of any Army training installation, and is on the cutting-edge of premier training techniques that all branches of the military are now using." Fort Leonard Wood is acknowledged as a premier Army Center of Excellence that trains more than 80,000 military and civilians each year.
In the wake of the wars in Iraq and Afghanistan, the United States reached a wartime high of 570,000 soldiers. Plans are to reduce that number to 450,000 within two years and proposed sequestration cuts could take that down another 30,000 to reach as low as 420,000 soldiers. These kinds of cuts could mean losses of over 6,800 jobs and $300 million in combined income for Fort Leonard Wood.