ALMA, Mo. — Santa Fe FFA will host their 3rd annual Harvest 5K run/walk on Saturday, October 15, 2016. The race starts at 8 a.m.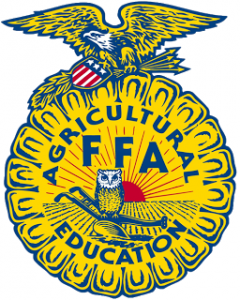 at the Santa Fe High School, 108 N. Chiefs Ave in Alma.
The proceeds from this 5K help FFA members attend conferences throughout the year.
Martha Schreiman, Santa Fe FFA Advisor says, "We have this 5K to benefit our FFA members attending leadership conferences and conventions. One of the largest conferences that this benefits is the Washington Leadership Conference. FFA members spend one week in Washington D.C. learning premier leadership."
She says they hope to raise enough money so each student can attend at no cost to them.
Those wanting to register the day of the 5K will need to do that between 7 a.m. and the start of the race. Registration is $25 per participant, and those wanting a T-shirt need to pre-register by October 7th.
Individuals wanting to participate can pre-register by contacting Martha Schreiman at 660-674-2236 or 660-229-3127. Registration can also be done online at almanet.net. Click here for a direct link to the registration form.
Registration forms can also be found at various local businesses. These include: State Bank in Alma and Concordia, Alma post office, Peters Market in Waverly, the Waverly Apple BBQ, Santa Fe Elementary, Concordia Bank, and Trails Regional Library in Concordia and Waverly.