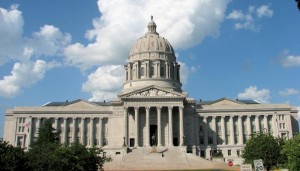 JEFFERSON CITY, Mo. — A proposal to abolish the death penalty in the State of Missouri has been introduced to the Missouri House of Representatives.
House Bill 1402, if passed, would abolish the death penalty and place anyone on death row into a life sentence without the chance for parole. The bill was initially introduced by Representative Jeanne Kirkton of Webster Groves.
"I have to say that over the years, I've changed my opinion of the death penalty," said Representative Kirkton.
Kirkton said she was once a supporter of the death penalty in Missouri.
"I understand," Kirkton said. "I can understand that people would like to fell that, that person was no longer able to be on that earth."
Over time, Kirkton found the death penalty to be an inhumane way of handling justice. She added these drugs used during the death penalty are commonly used for anesthesia, but not to end a life. That, she claimed, is why reports have come up regarding dangerous reactions to the drugs.
Kirkton proposed her bill to the House for consideration. She said she expects to hear more discussion around the death penalty in the future.