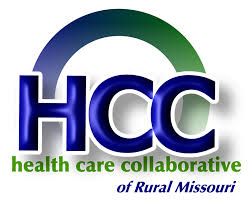 Full interview w/ Suzanne Smith:
LEXINGTON, Mo.- In June of 2016, Suzanne Smith,  Director of Network Development for Health Care Collaborative (HCC) of Rural Missoui, with the help of many people along the way, created a resource through HCC that would serve and provide for surrounding communities and the less privileged.
In 2014, Bob Vickers, now the network coordinator at HCC, met Suzanne and her colleague at a Johnson County Homeless Project Connect event. Soon after touring a warehouse in Warrensburg, HCC would go on to lease their own warehouse that now distributes more then $650,000 worth of in-kind donations.
HCC's 7,500 square-foot warehouse is located in Lexington, Mo., in a strip center right off Highway 13. In-kind donations at the warehouse include: furniture, laundry detergent, toothpaste, tooth brushes, shampoo and other household and personal items.
The emphasis of the warehouse is to recirculate usable non-trash items back into the community where the needs of many continue to rise. Smith emphasized that 67% of the food found in landfills in the United States is edible, and additionally 62% of all non-food and non-trash items are still usable.  HCC intervenes with multiple sources before items are discarded into landfills.
Your first question may be, "Who has access to this warehouse and its services?".  Any agency that is a member of the HCC Network has access to the warehouse and there are no eligibility requirements for those in need of items.
Volunteers and donations are always needed. For more information, to donate, or find out how to volunteer, contact Suzanne Smith or Bob Vickers at (660) 259-2440. To learn more about HCC and its Live Well Community Health Centers in Buckner, Carrollton, Concordia and Waverly visit HCCNetwork.org