BUCHANAN COUNTY, Mo. – A grant opportunity is now open for new projects designed to promote healthy eating and leading an active lifestyle. Heartland Foundation out of St. Joseph, North Regional Kansas City Hospital, and Mosaic Life Care are introducing their 2016 Healthy Partnerships grant cycle.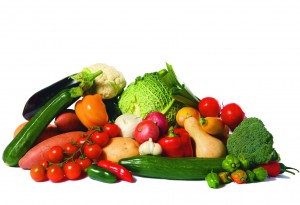 Click here to listen to KMZU's Shelby Flynn chat with resources director of Heartland Foundation, Dr. Sandra Pettit-Weber:

Dr. Sandra Pettit-Weber, the resources director of Heartland Foundation, stated the idea for the grant cycle came from the three organizations' worry over resident's health throughout the region.
"[Heartland Foundation, Mosaic Life Care, and North Regional Kansas City Hospital] figured that by working together, they could accomplish more," said Pettit-Weber. "So they decided they were going to offer these healthy partnership grants, and if anybody out there had innovative ideas, they would fund the seat money for that. The idea is that if it works in a small community and they have great success, then we want to share that information throughout the region so we can really have a significant impact."
The fund amount available to selected grantees this year is approximately $50,000. Although grants of up to $25,000 are possible, average award amounts range from $5,000 to $10,000 dollars. Project ideas must be new and creative and may serve one or several communities throughout the region.
Dr. Pettit-Weber also stated the projects must be collaborative and non-profit or tax exempt.
"It's really a wonderful opportunity," Pettit-Weber said. "They can apply for up to $25,000, but it does have to be a partnership. We believe in collaboration."
The Healthy Partnerships program was created in 1990 for the purpose of offering matching grants to collaborating groups who are testing innovative programs to influence the health of their communities. It currently serves the 19-county northwest Missouri region.
Call for proposals and applications for the 2016 Healthy Partnerships can be found online at www.heartlandfoundation.org/what-we-do/grants/healthy-partnerships.
For those considering submitting a project proposal, informational briefing sessions have been scheduled. To find out the dates and times of these briefings, contact Dr. Sandra Pettit-Weber by email at [email protected] or by calling 816-271-7571 or 1-800-447-1083.