CARROLL COUNTY, Mo. – A preliminary hearing is scheduled to begin at 9:00 a.m. in Carroll County today.
According to court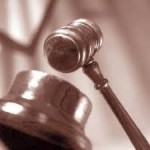 documents, Jacob E. Martin, 17, of Carrollton is charged with two felony counts of burglary in the second degree, two counts of stealing over $500 and one felony count of stealing a motor vehicle.
Martin was charged along with four other subjects after Carrollton Police conducted an investigation into the burglary of two local businesses.