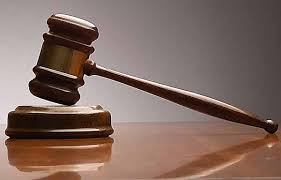 PURDIN, Mo. – The defendant in a sodomy case has a hearing set for July 13th.
According to court documents, Gregory Floyd, 34, of Purdin, Mo. was charged in August of 2014 with two felony counts of child molestation and one count of statutory sodomy.  A witness under the age of 14 is scheduled to give testimony without the presence of a jury at this hearing under Missouri statute 491.
Pretrial conferences are scheduled for September this year, and the three day jury trial is set for October 14 2015.  This '491' hearing is scheduled for July 13th at 1:00 p.m. at the Linn County Courthouse.