ANDREW COUNTY, Mo. – A hearing is set to take place this afternoon for a St. Joseph man facing assault and weapons charges.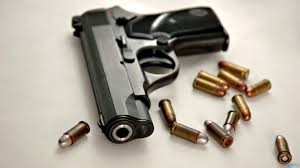 Nathan Stanton, 29, is to appear in Andrew County Circuit Court at 2:45 p.m. Friday, May 27, 2016. Stanton is being charged with two counts of felony 2nd degree assault and one count of unlawful use of a weapon.
Charges were filed after Stanton allegedly fired shots into a residence in Bolckow in October of 2015.