KANSAS CITY, Mo. – A hearing has been scheduled for a Kansas City man who was taken into custody January of 2015.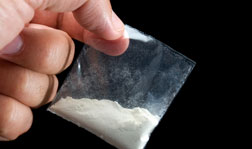 The Blue Springs Police Department first arrested Dakota R. Billings, 21, January 14, 2015, for one count each of distributing or manufacturing or attempting to or possession with intent to distribute or manufacture a controlled substance, possession of a controlled substance, and unlawful use of drug paraphernalia.
An arraignment hearing took place yesterday, where Billings entered a plea of not guilty. His next court appearance is scheduled for March 18, 2016, at 10:00 a.m. in Kansas City.