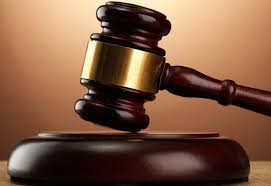 FULTON, Mo – A court date has been set for a Kingdom City resident in Callaway County.
Court documents cite the charges against 32 year old Joni Wolfe presented at an arraignment hearing October 30, 2015.  Two felonies for distributing or intending to distribute a controlled substance, and one felony illegal firearm possession are listed, as well as a misdemeanor charge for possession of drug paraphernalia.
The case continues 9 a.m. November 6, 2015 at Callaway County Court in Fulton, Missouri.