CARROLL COUNTY, Mo. – A hearing is scheduled this morning for a Chillicothe, Mo., man facing drug allegations.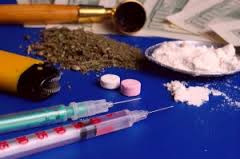 Geri Newsom, 38, is due to appear in Carroll County Circuit County at 9:00 a.m. Wednesday, June 1, 2016. Newsom is charged with one felony count of distributing, manufacturing or attempting to or possession with intent to distribute or manufacture a controlled substance, and one count of unlawful use of drug paraphernalia.
A cash or licensed surety bond was set for Newsom at $10,000, but he was release on his own recognizance in February.