Click play below to listen to KMZU's Andy Campbell speak with Lafayette Regional Health Center Emergency Room Director, Dr. Dale Kessle: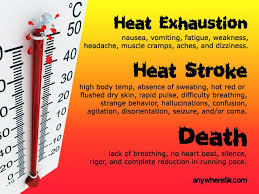 MISSOURI (KMZU)— The Summer season seems to be getting hotter by the year and staying hot longer. Data collected between 1999 and 2009 showed 7,233 heat related deaths were recorded. Data from 2012 showed that number is rising.
There are two types of heat exhaustion; water depletion and salt depletion. Water depletion symptoms include excessive thirst, weakness, headache, and loss of consciousness, while salt depletion carries symptoms such as nausea and vomiting, muscle cramps, and dizziness. Lack of sweating, mental confusion, and increase in heart rate are also signs to watch for when temperatures are high. Dr. Dale Kessle, Emergency Room Director with Lafayette Regional Health Center said once someone is falling victim to any of the indications of heat related illness, cooling the body immediately is essential. "First thing, if you can't get inside, get to a cool shaded area," Kessle explained, "Loosen all you clothing and particularly shirt, just go ahead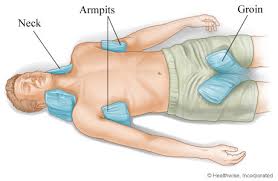 take it off and lay back on your shirt. Try to get someone fanning you with a towel or if you can get ahold of electricity, a good breeze caused with a fan. Use ice packs in the groin and in the under arms in the axilla and start hydration quickly." Also be sure to avoid caffeine and alcohol when you know you will be out in the elements.
Seniors and young children are most at risk to experience heat related illnesses. To avoid heat exhaustion and stroke, Dr. Kessle said outside play and yard work should be done in the morning and late afternoon to avoid the peak hours of heat. Try to stay in shaded areas and stay hydrated, drinking at least twice 8, 8 oz glasses of water but not drinking large amounts of plain water all at once – this can lead to hyponatremia, or water-toxicity. Kessle also recommends calling 9-1-1 immediately if you or someone you know begins showing signs of mental distress or fainting due to high temperatures.