CHILLICOTHE, Mo– Hedrick Medical Center in Chillicothe has partnered with the Muriel I. Kauffman Women's Heart Center in observance of National Heart Month.
Click play below to listen to KMZU's Ashley Johnson visit with the Hedrick Medical Center Rehab Manager, Mike Bacon: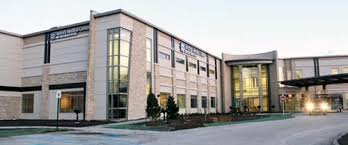 During this co-ordinance, HMC will be offering free, walk-in blood pressure checks and AFIB screenings. Rehab Manager at Hedrick Medical Center, Mike Bacon, says this campaign is in an effort to reduce heart disease and strokes.
"They've identified some goals that they want to achieve in the population," Bacon explained, "Particularly in women's health but not only women's health, in health in general, and targeted blood pressure needs and Atrial Fibrillation as some things that they can make a difference in."
The Women's Heart Center has evolved its relationship the past three years with Million Hearts, a program of the Centers for Disease Control and Prevention, in a national initiative to prevent 1 million heart attacks and strokes in the U.S. by 2017.
While statistics for deaths related to heart disease and stroke are undeniably high, there is good news; Bacon noted 80 percent of cardiac events can be prevented with education and lifestyle changes. Bacon says he encourages everyone to take the time to check their heart health.
"It's a very easy process; [it] takes just a few minutes," said Bacon, "They're going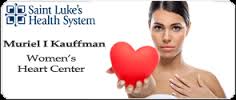 to hook up a vitals monitor and take your blood pressure and they have an I-Pad device that you place two fingers on, it runs heart rhythm for about a minute and looks for any abnormalities, basically looking for Atrial Fibrillation, which is just a type of heart rhythm abnormality. [And] if we can identify it, then we can treat it."
Those interested in the free screenings can walk into the rehab department at Hedrick Medical Center in Chillicothe between 10 a.m. and 12:30 p.m. every Thursday throughout the month of February.
Hedrick Medical Cneter is located at the north end of Chillicothe, just off Main Street/ 65 Highway. For a map, click here.
Bacon also wished to remind citizen to wear red Friday, Febraury 5, 2016, in support of Go Red for Women's National Wear Red Day.
For more information, call the rehab department at 660-214-8180.