Click play below to listen to KMZU's Ashley Johnson speak with Missouri's 12th District Senator, Dan Hegeman: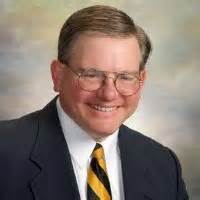 During their final day of debates, Missouri Representatives continue to vote and either push bills through or kick them to the side after unsuccessful discussions. 12th District Senator, Dan Hegeman, spoke with KMZU about the looming 6 p.m. deadline and measures still finding their way through the maze of deliberations.
One item Hegeman noted was a federal reimbursement allowance. "It allows us to pull down additional federal funds by some dollars that we generate for our Medicaid population," Hegeman explained the bill, "To the tune, I think it's a couple billion dollars, so it's an important piece of legislation to get done." Senator's will take up that discussion today (5/15) as well as a few other final measures.
Another area of interest is of course the recent passage of legislation including the Right-to-Work act as well as a sexual assault protection measure. One of these measures seems to have had extreme bi-partisan support while the other is the exact opposite, seeing nothing short of bitter oppositions from Democratic leaders and whole hearted support from Republicans.
Right-to-Work caused such a dividing force that Thursday, may 14th, just a day before the deadline, Senator's ended the session less than an hour into discussions as Democrats continued to filibuster every bill brought forward, showing their intense displeasure of passage. Senator Hegeman stated that he did vote yes to the legislation saying that he believed it should be up to the employee and that "Unions need to earn their membership."
On the other hand, a measure allowing orders of protection for victims of sexual assault faced very little opposition and virtually no scrutiny. "I was just amazed," said Hegeman, "A constituent issue came up and needed some relief and some protection for an adopted daughter and come to find out, they couldn't get this order of protection for victims of sexual assault. So we put that bill in and got that passed an that's to the Governor's desk." Hegeman also expressed his disbelief that this sort of protection was not already in place and his anticipation as they wait for the Governor to sign the legislation into law.