A Braymer resident, 84-year-old Helen Louise Pitts died Sunday, March 8.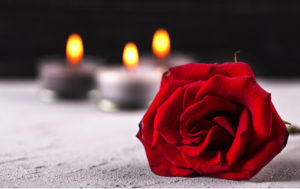 A memorial service will be held at the Braymer Methodist Church Sunday, March 15 at 2:00 p.m. There is no scheduled visitation. Friends may call at the Lindley Pitts Funeral Home in Braymer Saturday, March 14 from 10- 6 p.m. A private family inurnment will be held at a later date.
In lieu of flowers, memorial contributions may be made to the Cystic Fibrosis Foundation and may be left at or mailed to Lindley Funeral Home.
Helen was born the daughter of Farrel T. and Hazel (Gastineau) Clevenger on December 1, 1935, in Cowgill, Missouri. She was a 1953 graduate of Braymer High School. She was united in marriage to John William "Jay" Pitts on June 12, 1954, in Santa Clara, California. He survives of the home. Helen was a licensed funeral director and co-owned Pitts Funeral Home from 1957 until 1984. She continued to work as a funeral director until her passing. She was a member of the Braymer Methodist Church, Braymer, Missouri, where she was active in UMW. Helen was also a member of P.E.O. Chapter Q in Braymer, Missouri for over 50 years, and the Order of Eastern Star Ionic Chapter #441 of Braymer, Missouri. Helen loved her family very much, and always put them ahead of herself. Jay and Helen were the Grand Marshals of the Braymer Homecoming Parade in 2008, and she loved attending Braymer Homecoming and the Braymer Fair.
Survivors include her husband, Jay Pitts of the home; two sons, Steve Pitts and Rayne of Braymer, Missouri, and Scott Pitts and Siendie of Kalama, Washington; three grandchildren, Ryanne Pitts of Vancouver, Washington, Lauren Berntsen of Oslo, Norway, and Ray-Lynn Young of Rayville, Missouri; three great grandchildren; two brothers, Jerry Clevenger and Susan of St. Joseph, Missouri, and Farrel K. Clevenger and Kathy of Braymer, Missouri; one sister, Carol Gorham and Jerry of Braymer, Missouri; six great nieces and nephews, Katy Rogers of Braymer, Missouri, Jeremy Clevenger of Moscow, Idaho, Troy Gorham of Braymer, Missouri, Brandi Warren of Chillicothe, Missouri, and Justin Clevenger of Lexington, Missouri; and one great-great niece. She was preceded in death by her parents; and one nephew, Brandon Clevenger.