A Callao resident, 72-year-old Helen Marie McCubbins died Tuesday, May 12.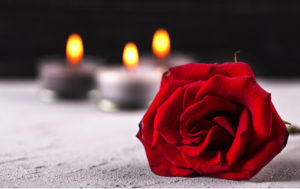 Private family gathering will be Friday, May 15 at Summerville Funeral Home in Salisbury. A celebration of life service will be scheduled at a later date. Memorials may be made to the Helen McCubbins Memorial Fund in care of the Summerville Funeral Home in Salisbury.
Helen was born November 10, 1947 in Bynumville, MO the daughter of Harold W. and Rosella (Smith) Hinkle.
Helen attended New Cambria High School. She received her LPN from Moberly Area Community College. Helen had worked at the Salisbury City Office, Chariton County Assessor, a nurse and currently as a house mother at the Alpha Gamma Sigma Fraternity at University of Missouri. Helen was a member of the Beta Sigma Phi sorority. Helen's biggest joy in life was being a mom, Nano, and great grandma.
Helen is survived by two sons Ricky McCubbins (Rachel Gordon), Darrell McCubbins both of Clifton Hill, MO, sister Alice Wolfe of Centralia, MO, grandchildren Kale (Ashley) McCubbins of Salisbury, MO, Danell (Brad) Rice of Clifton Hill, MO, Jearmy (Allison) McCubbins of Clifton Hill, MO, great grandchildren James, Clara, Hudson, Lucas and Baylor McCubbins, several nieces and nephews. She was preceded in death by her parents, sisters Haroljean Hinkle, Mary Jane Wooldridge, and grandson Jamey McCubbins, and daughter-in-law Charlotte McCubbins.