HENRY COUNTY, Mo. — Four people are behind bars and facing charges after a drug bust in Henry County Monday morning.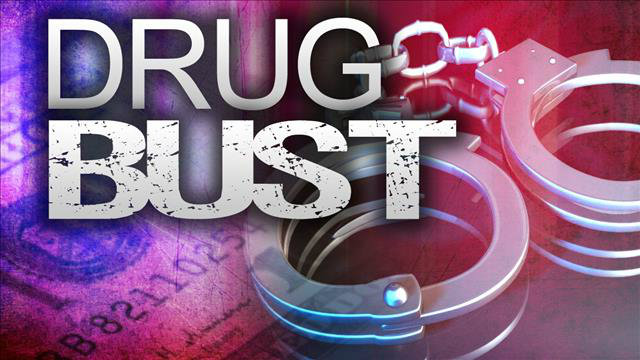 According to a news release from the Henry County Sheriff's Office, deputies executed a search warrant in the 600 block of West Jackson Street in Windsor just before 7:00 a.m. Monday.
Inside the residence, an undisclosed amount of drugs and paraphernalia were allegedly recovered.
Kayla Boucher, 17, of Warsaw and Anthony Vineyard, 33, of Windsor both face allegations of felony possession of a controlled substance and unlawful delivery of drug paraphernalia.
Austin Palmer, 26, also of Windsor was detained for alleged delivery of a controlled substance as well as distribution of a controlled substance in a protected area.
A fourth person present, Dallas Sizemore, 22, of Warrensburg, was detained for allegations of unlawful delivery of drug paraphernalia.
All four are currently in custody at the Henry County Jail.