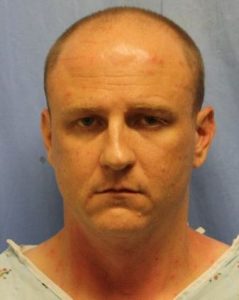 CLINTON, MO – A preliminary hearing is scheduled in a murder case out of Henry County.
Ian McCarthy, 39, was arrested after a two-day manhunt on August 8, this year, that included city, county, and state law enforcement. He is facing charges of first-degree murder and armed criminal action. Four people including William Noble, Brandie Noble, and Jacob Johnson, were all implicated in connection with the death of Officer Gary Michael.
The hearing is scheduled for 9 a.m. Friday morning.