HUNTSVILLE, Mo. — Police were dispatched to a residence in Randolph County Aug. 4 in reference to an assault and arrested a Higbee, Missouri, man.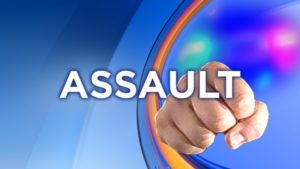 Two victims told law enforcement they tried to repossess a vehicle belonging to 39-year-old Shawn L. Skaggs. Skaggs then allegedly tried to stop the repossession by pulling out two knives and threatened to stab the two men.
Both men were not injured, but Skaggs caused damage to the victims' vehicle with the knives. Skaggs is under arrest for two felony counts of assault in the first degree and property damage.
He is currently in custody at the Randolph County Jail on a $15,000 bond.