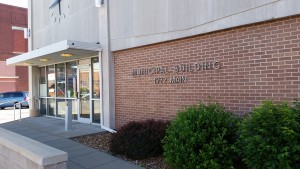 HIGGINSVILLE, Mo. – The Higginsville Board of Aldermen will be in regular session Tuesday, February 20, 2018.
A light agenda is planned. Items up for discussion include a rezoning request as well as a recognition of years of service award for city emergency worker Tom Long.
Members of the board and other city officials may also give reports as part of the regular session.
The Alderman will gather in chambers at 6 p.m. Tuesday, February 20, 2018.