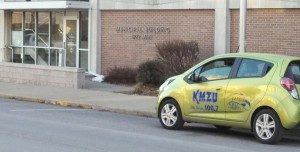 HIGGINSVILLE, Mo. – The Higginsville Aldermen meet for regular session Monday, April 2, 2018 at 6 p.m.
Committee reports include the Utilities Department who will present a Recognition Of Years Service Award and introduce two new employees.
The board will also discuss and possibly act on a bill that amends a section of code related to insurance requirements for tree surgeons. Aldermen will also discuss a resolution related to a Region F Solid Waste Management Grant.
Other items on the agenda include a possible amendment to the state block grant agreement related to the T hangar at Higginsville Municipal Airport.
The board will gather in the City Hall Auditorium at 1922 Main Street.