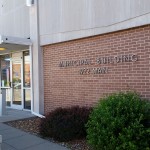 HIGGINSVILLE, Mo. – The Higginsville, Mo. Board of Aldermen will meet Monday evening, March 19, 2018 in chambers of the City Hall Auditorium with a fairly busy agenda.
The proceedings will deal with committee reports and discuss and possibly take action on a number of bills. One includes the expansion of city revenue for fireworks, another is an agreement between the city and the local Lions Club for a fireworks show.
Another one will be dealing with an agreement for the 2018 cemetery maintenance schedule. The board may also go into executive session at the end of regular proceedings.
The meeting will convene at 6 p.m.