LAFAYETTE COUNTY, Mo. — The Higginsville Board of Aldermen meeting is scheduled Monday evening.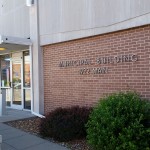 According to a tentative agenda, a short meeting is expected. The board is requesting street closures for the July 4 holiday.
Derek Nevels is also being awarded a Recognition of Years of Service Award.
The meeting is scheduled for 6 p.m.