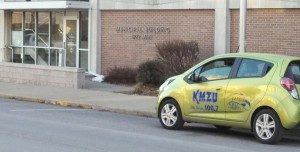 HIGGINSVILLE, Mo.- The Board of Aldermen in Higginsville will meet tonight, November 6, 2017, in the council chambers for a regularly scheduled meeting.
Multiple bills are scheduled to be discussed by the Administration and Transportation and Waste Management committees. The Administration Committee will discuss bills that include establishing the 2018 Municipal Election date and the Wood and Houston subdivision. Amended bill discussions include standards regarding group homes, general parking standards regarding off-street parking and zoning regulations.
The Transportation and Waste Management Committee will discuss an amendment to a bill on the design and construct of a five Unit T-Hangar at the Higginsville Industrial Municipal Airport.
The Chamber of Commerce will address a request in other business to close Main Street for the annual Christmas Parade on Friday November 24th.
The meeting will begin at 6:00 p.m.