HIGGINSVILLE, Mo. — A regularly scheduled meeting of the Higginsville Board of Aldermen will take place at City Hall in Higginsville Monday evening.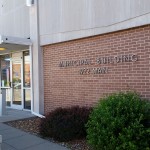 A tentative agenda lists a number of items of business, including reports from the city clerk, collector and treasurer.
Administrative items include adjustments to the 2016-2017 budget due to unforeseen expenses due to damage of city property from a hail storm. In addition, a review of the 2017-18 budget in an administration committee meeting on September 6 slashed $411.528 from the operating budget.
An emergency services matter, an ordinance to amend the Higginsville Fire Protection District Lease, will change the utilities section of the agreement so that it will be subject to review annually and will calculate billing amounts based on a 12-month billing history rather than the current method involving a flat monthly fee.
Following reports and other business, the board will gavel in an executive session.
The meeting is slated to begin at 6:00 p.m. Monday in the Board of Aldermen Council Chamber at Higginsville City Hall.