HIGGINSVILLE, Mo. — A regularly scheduled meeting of the Higginsville Board of Aldermen will take place at the Higginsville City Hall Monday evening.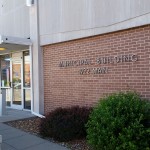 A tentative agenda lists a number of items of business, including reports from the city clerk, collector and treasurer.
There will be a committee report from utilities by Mark Epperson, a well as a presentation on the City of Higginsville's six month financial report.
Administrative items include reviewing requests from LaBella Winery for tasting permits on Nov. 17 and Dec. 2. as well as a request from the Grace United Methodist Church to close a street on Oct. 31 for a church event.
Following reports and other business, the board will move to a closed session.
The meeting is slated to begin at 6 p.m. Monday in the Board of Aldermen Council Chamber at Higginsville City Hall.