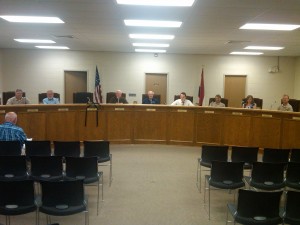 The Higginsville Board of Alderman met Monday night in regular session.
One order of business on the agenda was approval of Bill 2013-2, to lower the speed limit on a stretch of 19th Street.
Mayor Bill Kolas talks about the history of that road formerly called 20 Highway.
When asked why the speed limit should be lowered, Mayor Kolas had this to say.
The board also recognized Mark Epperson for his five years of service gathering GIS Data, mapping city property and utilities.
To listen to the full interview of Mayor Kolas with Mike Stone click below: