HIGGINSVILLE, Mo. — The Higginsville Board of Aldermen Monday night, August 17, 2015.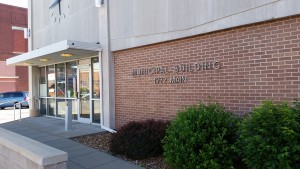 The meeting began with a public hearing for the 2015/2016 budget year. In his Board Meeting Update, Lee Barker says, "The proposed rate of $1.0295 per $100 valuation breaks down as follows; proposed for General $.4598, Park $.3797 and Library &.1900. This amounts to an increase of $.0069 per $100 valuation." No citizens were present at the public hearing.

Under the Administration committee, the proposed 2015 Tax Levy was passed. A conditional use permit was granted for Ricky Butler and Debbie Chapman for a hair and tanning salon. Also, the suspension of Drinking in Public Places was granted for a washer tournament to be held at Zybisco's Bar and Grill on September 18, 2015 from 6:30 p.m. until 11:59 p.m. on Main Street between 21st and 22nd Street.

The Emergency Services Committee obtained approval of part-time paramedic Tyler Brobst, part-time EMT Jason Laffler, and full-time Paramedic Matthew Pitti.
Under other business, the meeting dates for September were moved to Tuesday, September 8, and Monday, September 28.
The meeting ended when the Board of Aldermen went into closed session.