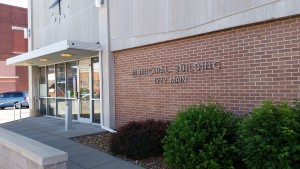 The Higginsville Board of Aldermen will meet tonight at City Hall, 1922 Main St. There will be two Bills up for possible approval during tonight's agenda.
The first bill is concerning a lease purchase agreement for a park utility tractor. The second bill concerns the State Block grant agreement to design and construct a five unit T-hanger at the Higginsville Municipal Airport. This agreement is specifically for the design. There will be further action when construction bids are in.
Also during tonight's agenda, Rod Kirchhoff is requesting permission to place Drew Lefman in an EMS ride-a-long program.
Tonight's meeting will get under way at 6 P.M.