HIGGINSVILLE, Mo. — The Higginsville Board of Aldermen will meet Tuesday, September 8, 2015 at City Hall.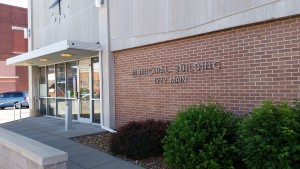 The Transportation and Waste Management Committee will schedule a special Board of Aldermen meeting for September 14, 2015 at 5:30 p.m.
The Emergency Services Committee has two items on the agenda: The commission of a Reserve Officer, Jana Mackay and the recognition of 10 years of service for Shawn Davenport.
Under Other Business, Sherry L. Stroud, Manager, of JSO Enterprises (Buck's Country Mart) is seeking a liquor license.
The meeting is set to get underway at 6 p.m.