HIGGINSVILLE, Mo. — The Higginsville Board of Aldermen will meet tonight, November 16, 2015.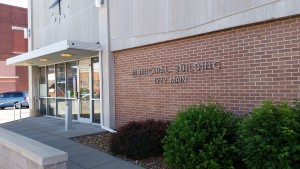 Under committee reports, the Utilities Committee has 3 items on the agenda. There will be a bill up for approval to amend section 240.070 which concerns trespassing and hours prohibited. The Boy Scouts will present a request. Also, there will be discussion of accepting a waterline extension.
The Administration Committee has two items on the agenda. They are: Possible approval of a conditional use request for Patricia Holtcamp, and establishing dates for the 2016 Municipal Election.
The Transportation and Waste Management Committee will schedule a committee meeting for November 23.
The meeting is set to get underway at 6 p.m.