HIGGINSVILLE, Mo. — The Higginsville Board of Aldermen will meet for their first meeting of the month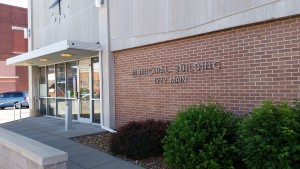 tonight, November 2nd, 2015.
Visitors Angie Swihart and Chelsey Knabe will give a presentation on a Smoke-free Community. Also on the agenda are two bills under the Administration Committee Reports. One bill will possibly grant a conditional use request for Garrett and Cara Riekhof. The other bill concerns the employee handbook.
Under other business, the Chamber of Commerce will request to close Main Street for the annual Christmas Parade on Friday, November 27 from 5:45-6:45 p.m.
The meeting will get underway at 6 p.m. at City Hall.