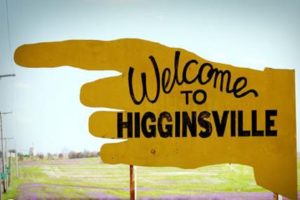 UPDATE: All bills discussed at the meeting were approved. The commissions of police officer Joshua Parker and reserve officer Dennis Crowden were approved as well.
HIGGINSVILLE — Higginsville didn't have its typical fireworks spectacular on the Fourth of July, but it's planning another one — albeit on a smaller scale — later this month to continue the celebration of the city's sesquicentennial. The council will consider approving funding for the July 31 event at the Monday, July 6, council meeting at 6:30 p.m.
"We had a celebration to dig up the time capsule, but somewhere along the line, we wanted to give people an opportunity to place new items with the old items for reburial. Then, when the chamber had to cancel the Fourth of July celebration, we had an idea that maybe we could do something to where citizens could place items in the time capsule —  and we were able to purchase enough fireworks for a mini display," Dobson told KMZU.
She says the firework display would be equivalent to the typical "finale" that people are accustomed to seeing — just on a one-third scale.
"I don't like to even compare it to the Fourth of July. It's more of an end of the event fireworks display," she says.
Higginsville police, dispatch, EMS and city hall staff are planned to provide children's activities and a K-9 demonstration, she says. Wyatt and Waters Band is scheduled to perform at the event, which begins at 6:30 p.m. on July 31.
Also on tonight's agenda is an amendment to the city's fishing permit ordinance for Higginsville City Lake. The new language eliminates family permits and sets fees for people age 16 and older. Those 65 and older do not need to pay for a permit. Children under 15 would be required to be accompanied by a permit holder or a person who's 65 or older.
Other actions scheduled:
Approve a contract for the concrete portion of street improvement. Concrete is being utilized for heavily roads – 22nd Street (east of Highway 13) and 24th Street Terrace (west of 13) — for better durability, Dobson says. The cost for the approximate 400 feet of road is $79,800.
Enter into a mutual aid agreement with Odessa Fire and Rescue Protection District. The city previous had a mutual aid agreement with the city of Odessa. Odessa's Emergency Medical Services transferred from the city to the fire protection district. The action item to is to align with the change, Dobson said.
Approve the commission of police officer Joshua Parker and reserve officer Dennis Crowden.