LAFAYETTE COUNTY, Mo. — A Higginsville man has been charged with felony possession of a controlled substance after a law enforcement officer conducting a welfare check at a residence discovered 38 grams of marijuana.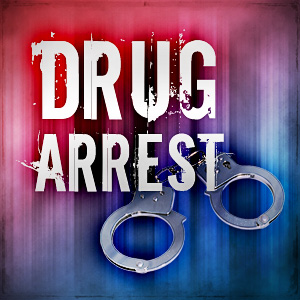 According to a probable cause statement from the Lafayette County Circuit Court, an officer was asked to do a welfare check on a resident in Higginsville on July 4. When the officer arrived at the resident, Kenny Yuille, 53, answered the door. When Yuille went to retrieve the person that the officer was conducting the wellness check on, the officer smelled "an overwhelming odor" of burnt marijuana coming from inside the house.
When the officer was finished speaking the person he was doing the wellness check on, he requested to speak with Yuille once more and confronted Yuille about the smell of marijuana coming out of the house. Yuille stated that there was just some marijuana in the house and went and got it for the officer.
The probable cause statement alleges that while the officer was inside the residence, he observed contraband in plain view as well as a number of firearms. The officer than called for another unit to assist him. The officer, with Yuille's consent, searched the residence and found more marijuana in addition to the marijuana Yuille had given him, as well as paraphernalia and digital scales. The officer also discovered a pill bottle with a cut straw and a small bag a crystal-like substance that the officer believed to be methamphetamine.
At this point, the officer placed Yuille under arrested and placed him in a holding facility at the police station before returning to the residence to continue the search. While searching, the officer located 10 firearms in the area where the narcotics were found.
The officer went back to the police station where he tested the suspected methamphetamine which test positive and weighed out all the marijuana seized, which amounted to 38 grams.
During an interview with Yuille at the Lafayette County Jail on July 5, Yuille admitted that the marijuana found in the residence was his but that he knew nothing about the methamphetamine. The officer requested a urine sample for analysis which showed that Yuille only had marijuana in his system. When pressed about the methamphetamine, Yuille continued to state that he knew nothing about it because "he is a pot head, not a meth user".
Yuille's bond is set at $15,000 cash or surety with special conditions: no drugs or alcohol, and he must submit to random drug and alcohol testing by law enforcement, court or probation officers.
He face two felony charges for possession of a controlled substance except 35 grams or less of marijuana/synthetic cannabiniod, and another felony charge of unlawful use of a weapon-possession of a weapon and a felony controlled substance.
Yuille will have a hearing on July 19 at 10 a.m. at Lafayette Hall.
No further information is available at this time.