LEXINGTON, Mo. — A Higginsville man is sentenced to 109 years after he was found guilty of rape, sodomy, child molestation and another sexual charge.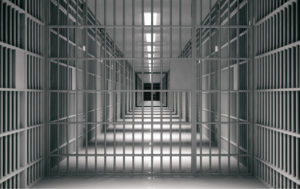 38-year-old Jerry Hedges was accused of those charges after a 15-year-old victim reported the abuse had been taking place between 2013-2019.
Hedges was found guilty of sending explicit messages to the minor over her phone, according to the prosecuting attorney.
Hedges provided the victims phone after wiping it and removing the sim card. Officer were still able to receive the text messages, which included admissions of the abuse. His DNA was also found on the clothes of the victim.
After the victim came forward on March 3, 2019, Hedges fled the state and was arrested weeks later by U.S. Marshals in Oklahoma. Testimony came from the victim, a Higginsville detective, a friend the victim initially disclosed and two criminalists from the Missouri State Highway Patrol Crime Laboratory.
Hedges and his wife testified for their defense. The jury deliberated for over 2 hours and convicted Hedges on Jan. 7.
The case originated in Lafayette County for acts that took place in Higginsville. The trial was held in Saline County after the defendant requested a change of venue.
Lafayette County Prosecuting Attorney, Kristen Ellis Hilbrenner, presented the case to the jury during the two-day trial.