LAFAYETTE COUNTY, Mo. — A Higginsville man was sentenced to 30 years, 20 years, 7 years and 15 years in the Department of Corrections after he plead guilty to felony sex crimes involving a teenage female.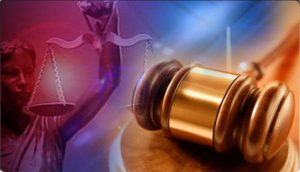 According to a release from the office of Lafayette County Prosecuting Attorney Kristen Ellis Hilbrenner, the charges against Harold Vaneaton, II, 43, stemmed from an incident at residence in Higginsville involving a 16-year old female victim.
He forced himself on the victim and after she was able to get him away from her, she fled the residence and told her parents what was going on. Vaneaton immediately took off from the area.
As the Higginsville Police Department was investigating, it was discovered that Vaneaton had stolen a tractor from another unnamed victim in Lafayette County and traveled in the tractor to Henry county before he was taken into custody later the same day.
Vaneaton pleaded guilty on Monday, March 6 to charges of forcible sodomy, attempted rape, statutory sodomy in the second degree and receiving stolen property.
He was sentenced on April 24 to a total of 30 years behind bars, with four total sentences to run concurrently. He is required to serve at least 85% of his sentence before he will be eligible for parole.
In the release Hilbrenner said, "We are pleased the defendant took responsibility for his actions and did not for the victim to suffer through a trial. That being said, we are also very pleased that he received the type of sentence that will keep in the Department of Corrections for at least the next 26 years. Prison is certainly where he belongs."