UPDATE: 1:58 p.m.- KMZU's Kim Nuelle has reported the tractor trailer has been moved and traffic has resumed at the railroad tracks on Main St. in Higginsville. 
A KMZU listener has reported stalled traffic on Main St. in Higginsville due to a high centered tractor trailer.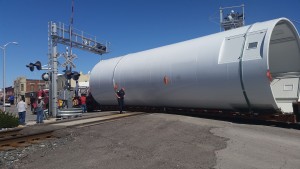 According to the caller the road in currently closed.
If you are in this area or plan on travelling in this area, an alternate route is advised.
We have not yet received an estimate as to how long Main St. will be down but we will continue to monitor the situation and bring you updates as they become available.