LIVINGSTON COUNTY, Mo. — A pursuit in Livingston County on 36 Highway near Liv 261 on Saturday ended with charges for a Nebraska driver.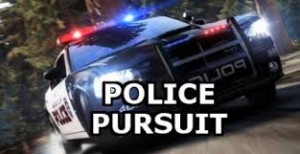 According to a release from the Livingston County Sheriff's Office, a vehicle with Texas plates was clocked going 112 miles per hour in a zone with a 65 mile per hour posted speed limit.
A deputy attempted to pull the car over, however it failed to yield to the patrol vehicle's lights or sirens.
According to the release, other vehicles on the roadway yielded properly, however the driver of the vehicle in pursuit, Omaha, Nebraska resident Adama Gilbert S. O. Folligan, 44, refused to heed the officer's warning.
Officers with the Chillicothe Police Department responded to assist and deployed spike strips across 36 Highway near Highway 65 in Livingston County, which caused one or more of Folligan's tires to blow out, disabling his vehicle.
He reportedly had a passenger in the vehicle as well and a canine was used on the scene to help complete a search of the vehicle, which came up negative for any contraband.
Folligan was taken to the Livingston County Detention Center where he posted bond.
He was cited for going 112 in a 65, failure to yield to an emergency vehicle and not having a valid driver's license.
Folligan is slated to appear in a Livingston County court room on June 21 at 1:00 p.m.