CLAY COUNTY, Mo. – Smithville and Kearney firefighters never had a chance to save a home that burned Wednesday afternoon.
Around 5:00 yesterday afternoon,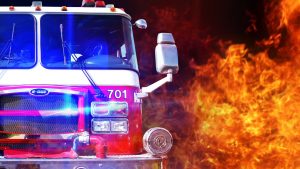 Smithville was called to a fully involved residential fire near Northeast 132nd Street and North Eastern Road in Clay County. The unincorporated neighborhood had no hydrants to supply water and high winds fed the flame as well as kept ladder trucks from attacking from overhead.
The homeowner escaped thanks to a smoke alarm, but his pickup was seriously damaged by the heat.