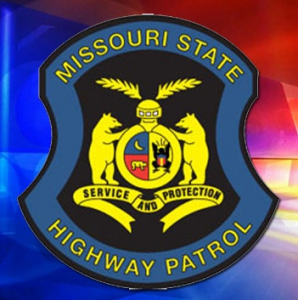 UPDATE: (01/25/16) 2:25 p.m. The Missouri State Highway Patrol now confirms what were rumors among area residents.
The patrol reports that at approximately 4:15 a.m. a Caldwell County Sheriff's Deputy stopped a vehicle on Highway 36 eastbound, about 2 miles east of Hamilton, Mo. for speeding.
During the traffic stop the sole occupant of the vehicle brandished a weapon and threatened suicide.
U.S. 36 was closed in both directions and negotiations were undertaken to get the individual to surrender.
At approximately 10:15 a.m. the 39-year-old Hannibal, Mo resident was taken into custody safely.
He was transported to the Caldwell County Sheriff's Department.
UPDATE: (01/25/16) 10:40 a.m. The Missouri State Highway Patrol reports that both westbound and eastbound lanes of Highway 36 at Hamilton are now open.
There have been conflicting reports. MoDOT stated that it was a motor vehicle accident that caused the delays starting at 6:41 a.m. Some postings on social media allege a disgruntled individual had a firearm at the location causing the delay.
KMZU News will work to get more details as they become available.
CALDWELL COUNTY, Mo. – A wreck in Caldwell County Monday, January 25, 2016, has caused problems for westbound and eastbound drivers on Highway 36.
The Missouri Department of Transportation reports the highway will be closed for approximately four hours. The wreck was reported about 6:41 a.m.
Traffic is being diverted onto Highway 13 at Hamilton and then to the west and back onto Highway 36.
Motorists should expect to encounter a delay through 10 a.m. at that location.