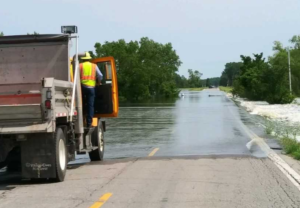 DEWITT, MO – Reports received by Carroll County emergency officials indicate 41 Hwy at DeWitt is closed.
Motorists are not being allowed through 41 from 24 to Miami. County officials are experiencing problems with traffic, and request only local traffic on 24 E of Carrollton is allowed through.
The closure comes after a levee break at the river bottoms east of DeWitt this morning.