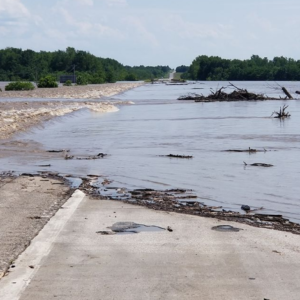 CHILLICOTHE, MO – Local officials say water is coming off 65 Hwy south of Chillicothe, but the roadway will remain closed pending further operations.
The Grand River at Chillicothe has reached crest and is falling, however MODOT crews must remove debris, and provide inspections before the road is opened. Railroad crews, dealing with restricted space, are also having to utilize the road for staging their operations.
Officials say the roadway may be back open by Monday morning.