UPDATE: 11:40 a.m. 02/22/2021: Timothy Frandson, 34, of Marceline, has been identified has the suspect who was fatally shot on Friday, Feb. 19, by a Livingston County Sheriff's deputy. Livingston County Sheriff's Office has asked Missouri State Highway Patrol's Missouri State Highway Patrol's Division of Drug and Crime Control to lead the investigation.
UPDATE: (02/19/2021, 9:26 p.m.) — A Livingston County deputy shot and killed a man tonight, February 19, after being allegedly assaulted while investigating a motor vehicle accident. Deputy responded to a one-vehicle crash around 6:24 p.m. on U.S. Highway 36, east of Chillicothe. The officer found a set of footprints in the snow leading away from the crash site. A man approached from a nearby wooded area saying things that raised concerns about his mental health. According to the sheriff's office, the deputy calmed the man. As they talked, the man allegedly handed the deputy suspected drugs and personal items. Both men were talking in the front of the cruiser before the subject allegedly grabbed a microphone and attacked the deputy. After receiving several wounds, the officer shot the suspect, the sheriff's office says. The man died at the scene and the deputy was transported to a local hospital for treatment. The Missouri Highway Patrol as been asked to conduct an investigation.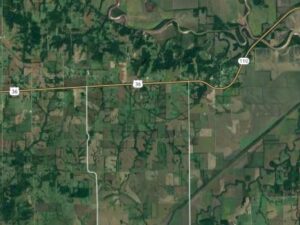 CHILLICOTHE — Westbound traffic on Highway 36 in Livingston County about one mile east of Chillicothe is being diverted in the eastbound lanes.
The Missouri State Highway Patrol and troopers are in the area due to a serious incident. More information will be provided by KMZU once it becomes available.