OAK GROVE, Mo. – A hit and run pedestrian incident in Oak Grove turned into a Swat response around midnight Friday night.
Authorities were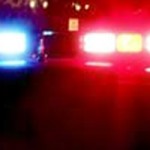 called to the hit and run near the intersection of 12th and Royal Streets, where they found a victim critically injured. Evidence and witness accounts lead police to a house in the 1900 block of High Drive where the suspect vehicle was found in a garage. Jackson County Swat was called in when the residents refused to open the door for police. After several hours, negotiators were able to convince the suspects to surrender.
No further details are being released at this time.