A Holden driver was severely injured during a traffic incident Thursday morning.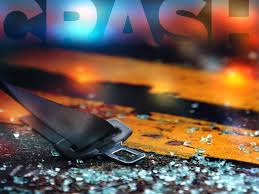 The crash occurred at approximately 5:55 a.m. Thursday just west of 7 Highway on westbound 50, when a vehicle driven by David E. Browning, 30, went off the roadway and overturned. Browning was ejected from the vehicle, a crash report says, and was not wearing a seat belt.
Browning was reportedly attempting to avoid a second vehicle that was changing lanes.
He was taken to Research Medical Center for treatment of serious injuries.