CARROLLTON, Mo. — The holiday season is officially here! Carrollton Economic Alliance Director Sharon Metz recently chatted with KMZU's Brian Lock about this year's Christmas Parade in Carrollton. Click below to hear part of their conversation.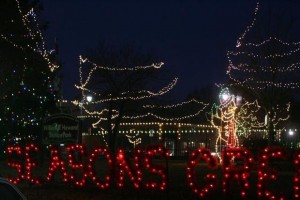 This year, dancers from Shapes Dance and Acrobatics will be on hand to perform for the crowd at 5:30, with the parade following at 6:00 p.m.
Metz says there will be plenty of lighted floats in the parade from area businesses, organizations and teams.
In addition, a Cinderella-style horse-drawn carriage will be available to take visitors for a ride around the Carrollton square. Youngsters can also see the big man in red, A.K.A. Santa Claus, to pose for pictures and let him know what is on their wish lists this season.
KC Wolf, the mascot for the Kansas City Chiefs, is this year's grand marshal and will lead the parade and will be posing for pictures with fans after the parade concludes in the basement of the Carrollton Library.