SPRINGFIELD, Mo. – United States Attorney for the Western District of Missouri, Tammy Dickinson, announced that a Hollister, Mo., man was sentenced in federal court Tuesday, May 10, 2016, for producing child pornography.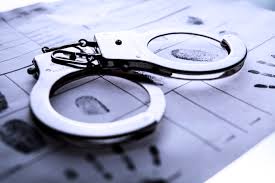 According to a press release, Michael Shane Tyson, 31, of Hollister, was sentenced to 30 years in federal prison without parole. The court also sentenced Tyson to a lifetime term of supervised release following incarceration by U.S. District Judge M. Douglas Harpool.
Tyson, a former airline pilot, pleaded guilty on September 10, 2015. He admitted that he sexually assaulted a 9-year-old child over a period of two years and created several videos of the abuse with his cell phone.
According to the plea agreement, a Hollister, Mo., police officer responded to Cox Hospital in Branson, Mo., on April 7, 2015, to a report of child molestation. The mother of the child victim told the officer that Tyson had sexually assaulted her daughter the previous week. The mother also told the officer that the abuse had been occurring over the past two years. The child victim did not report the abuse, she said, because Tyson had threatened to kill her if she told anyone.
The Branson West Child Advocacy Center interviewed the child victim. She reported that Tyson made videos of her with his cell phone. The plea agreement says when she told Tyson she did not want to engage in sexual activities, he became angry and threatened her by brandishing a knife taken from a knife block in the kitchen.
A search warrant was conducted at Tyson's residence and law enforcement seized seven cell phones, two laptop computers and four flash drives. Investigators discovered several video recordings on one of Tyson's cell phones in which he placed his phone in the bathroom and secretly recorded two additional child victims, of similar ages to the first victim, undressing, showering and drying off.
Investigators also discovered videos and images of the sexual assault of the first child victim on Tyson's laptop computer, along with 20 images of child pornography that had been downloaded over the Internet.
This case was investigated by the FBI. It was prosecuted by Assistant U.S. Attorney Ami Harshad Miller.