AUDRAIN COUNTY, Mo. – Firefighters responded to a house fire North of Centralia Saturday night, and found a two story residence fully engulfed in flames.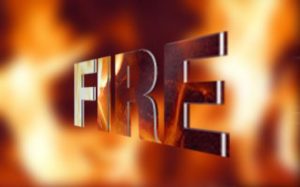 The call went out just after 10:00 p.m., for a structure fire on 151 Highway, just East of March Road in Audrain County. Officials said there was no opportunity to save the home.
The Boone County Fire Protection was called in to provide mutual at the scene.